A "service request" is created when someone initiates a service or repair event with a provider on the Decisiv platform. If you are a fleet or asset manager, creating an event initiates a powerful process that makes it easy for you and your service providers to share and expedite vehicle communication from start to finish.
The more information you supply with a service request, the more your fleet can benefit. By using all service request functions, you can gain greater control over each and every service event, and optimize uptime.
Getting Started
To start a service request, you must select the asset that needs to be serviced and a service location. You can make an asset selection one of several ways. Searching by Unit Number from the Search screen is what most users do. From the Depot screen, you also can click the "Request Service" link. More information about starting a service request can be found in the Service Request Help Center.
Once you've selected an asset, you can choose a vendor from the Decisiv database to request asset service. You'll be asked to input important information such as contact and driver phone numbers, desired appointment and completion dates and times, breakdown info and VMRS coding details. You also can designate vendors as "preferred vendors" for future reference. You can easily replicate a request if you want to send it to multiple vendors to see which one is available to complete it.
Your information is shared with the selected vendors through the Decisiv platform; you also can add information for vendors who aren't on the Decisiv platform.
To select a service provider, you can search the Decisiv platform based on vendor name or location, depending bon your specific and immediate service need. Once you've submitted your request, the vendor you select receives information including primary and driver contact info, VMRS codes, estimated time of vehicle arrival and required completion date, and pre-approval spending limits. That allows them to check their availability and reply appropriately.
All service requests and communication between you and your vendors are stored and searchable. You can view and sort events at the vehicle and fleet level over time by their status, such as accepted, pending, declined and canceled. You also can refer to the information to track asset downtime and costs associated with repair and maintenance of each asset.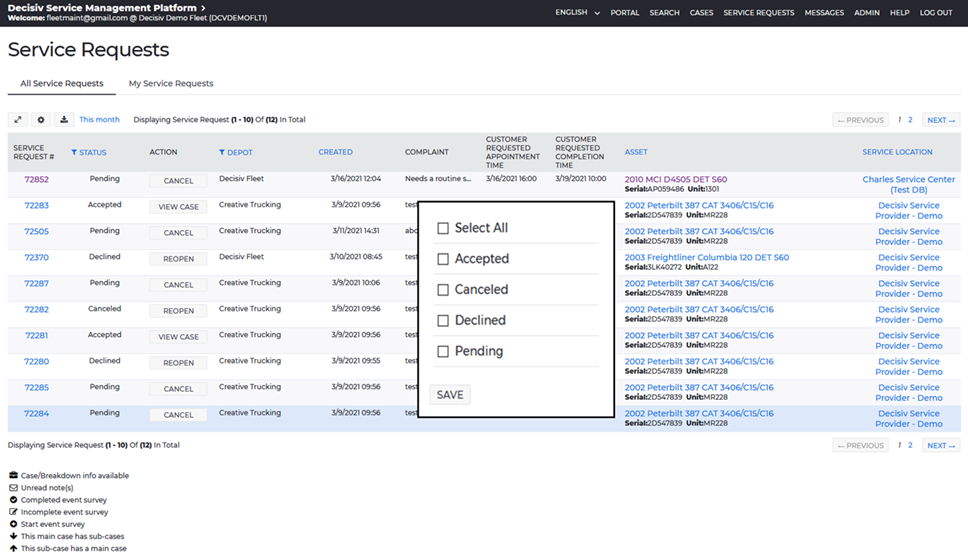 Questions about creating service requests? Contact the Decisiv Support Team and put "service requests" in the subject line:
support@decisiv.com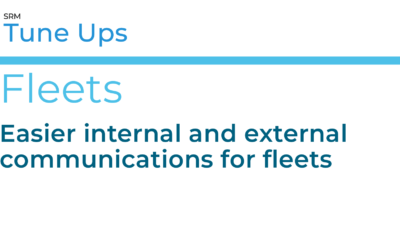 The Decisiv SRM Platform streamlines your internal and external communications. With the Notes Feature: You can handle communication digitally – no more phone tag. Everyone who needs to know about a case has access to it – reducing time wasted tracking down answers....