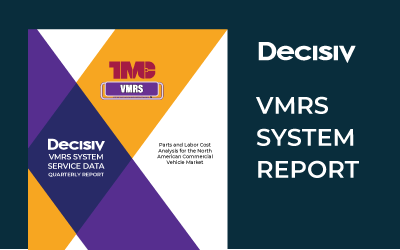 ATA's Technology & Maintenance Council (TMC) is issuing to its fleet members the first in an ongoing series of  benchmarking reports designed to track key performance indicators for commercial vehicle parts and labor based on the Council's Vehicle Maintenance Reporting Standards (VMRS), as prepared in partnership with Council member Decisiv.
read more
Q: If you could give credit to someone in your life who has impacted you as a business leader, who would it be? 
Dick Hyatt gives his answer and discusses what he's learned about patience, lifelong learning, and staying ahead in the millennial age on the 7:47 Podcast with Chris Schembra. 
Visit our audio archive for more interviews
Get More From Decisiv
Subscribe to our newsletter to stay up to date on what's new and next at Decisiv.
What is the SRM Ecosystem?