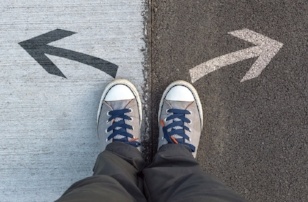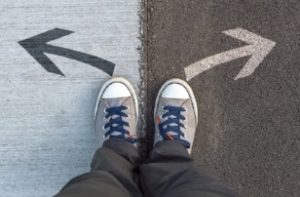 If you're still manually capturing fleet maintenance data, you're not alone.
In fact, as recently as 2011, "less than 44% of fleets use(d) software designed for maintenance purposes." Unfortunately for these fleets, relying on spreadsheets or pencils for tracking and storing crucial fleet maintenance data is time-consuming, inefficient and prone to error.
Whether you're relying on last-century processes or your current fleet maintenance management software solution is no longer proving sufficient, finding a new technology platform to streamline your maintenance operations requires careful consideration.
Discover how you should approach your fleet maintenance technology platform search process, and the questions you need to ask along the way.
What Are Your Fleet Maintenance and Repair Needs?
There are so many factors to consider when evaluating potential fleet maintenance management technology solutions. Answer the following questions to establish a baseline for your search:
How many assets does your fleet have?
Is your maintenance and repair work outsourced, in-house or some combination of both?
What percentage of your vehicles do you lease?
If your fleet is very large, you may have in-house IT resources to develop or purchase a solution from a software provider such as Oracle and SAP, and then customize it for your needs. However, if your fleet has less than 20 assets and no internal maintenance presence, you may be able to get by lumping your fleet maintenance data in with your company's operations or accounting software.
However, if you fall somewhere in the middle, you will need to consider applications built specifically for fleet maintenance management. A number of companies in this space offer solutions that may meet many of your needs.
These include TMW (TMT), Dossier, Cetaris, Squarerigger, Enrich and many others.
Is Internal Shop Management Enough?
While many software solutions are designed for fleet maintenance management, it's important to remember that, for the most part, they were built for managing internal maintenance shops. In other words, if you, like many fleets, are relying more and more heavily on third-party repair shops, these solutions may not cover 100% of your needs.
For this reason, you should also consider combining your fleet mainenance software solution with a data integration and communication platform designed specifically to facilitate communication between (and integrate data and information from) multiple sources, including in-house maintenance shops, third-party repair providers, OEMs, telematics devices and more.
This type of platform helps you track, manage and report on service events both in real time as well as after-the-fact trending and analysis. It also enables you to take the data that has been collected and put it back into your back-office accounting, ERP, asset management or maintenance application.
Solutions for a Changing Fleet Maintenance Environment
As you evaluate your potential fleet maintenance technology platform solutions, it's important to remember that maintenance is changing rapidly.
Truck technology is evolving. Both the driver shortage and the truck technician shortage are getting worse. Your ratio of in-house vs. outsourced fleet maintenance could change dramatically over the next several years. As your needs may shift, you will need to have technology that makes changing your processes and procedures simpler.
With a combination of in-house shop management tools and software that enables real-time data visibility to everyone in your fleet and with all of your relevant third-party providers, you're able to remain flexible and streamline collaboration on all of your maintenance and repair events to help you reduce costs and boost uptime.
Fleet Managers, Join the Conversation
What fleet maintenance software features are most important to your operations? Do you have an efficient way of integrating data from multiple sources? Please share your thoughts by posting a comment below.
Take the Next Step
Are you a fleet maintenance technology provider looking to enhance your ability to deliver successful outcomes for customers who also need data integration and communication? Click below to learn more about the Decisiv Network Alliance and how our companies could partner to improve fleet maintenance management.