Service events are often chaotic and stressful. When an asset breaks down or connected asset (IIoT) sensor data alerts you to potential problems, does this kick off a series of phone calls, emails and unproductive time trying to figure out what to do next, scheduling it and then trying to track and manage the process? When that happens, manufacturers, dealers, service providers, leasing companies and fleets all feel the pain and the costs.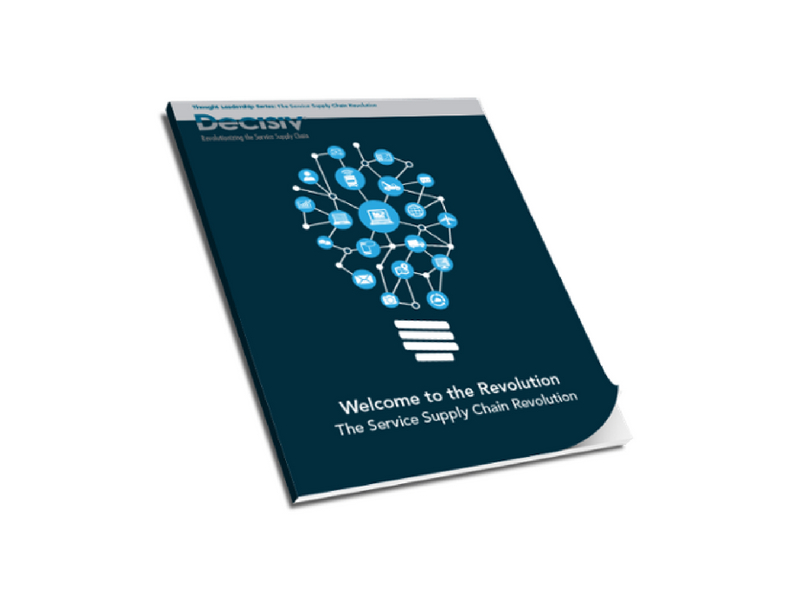 While change is never easy, making maintenance a strategic and competitive business advantage is possible with Service Relationship Management (SRM). SRM brings assets, people, processes, technology and content into alignment. This approach has revolutionized the entire asset maintenance management paradigm.
Leading commercial vehicle brands in North America have already adopted Decisiv's SRM technology across their service supply chains — corporate and field personnel, call centers, dealers/service locations, leasing operations, contract maintenance providers and fleets. SRM can apply to any complex, high-value commercial, industrial or manufacturing asset. Are you ready to join the revolution?
To access all the essential information you need on SRM and get valuable advice on adoption, download Welcome to the Service Supply Chain Revolution.  This free whitepaper explores how the SRM approach for commercial asset service management enables more effective, efficient and productive management of assets and service events.
In Decisiv's new whitepaper, you'll discover the benefits of SRM, including:
Maximizing asset availability
Reducing total cost of ownership
Improving operational efficiencies
If you're ready to reap these benefits, then it's time for a change. Break old habits, and enable new levels of productivity and value. Join the service supply chain revolution today.
Discover how adopting SRM increases productivity and maximizes uptime. Download the free whitepaper, Welcome to the Service Supply ChainRevolution.