The drive to produce electric commercial trucks is accelerating. As you consider how electric vehicles (EVs) will affect your shops, one thing you don't have to worry about is your service management platform. Decisiv is already ready to support electric vehicles through its industry-leading SRM Platform.
We are expanding our extensive SRM ecosystem for EVs in all these areas: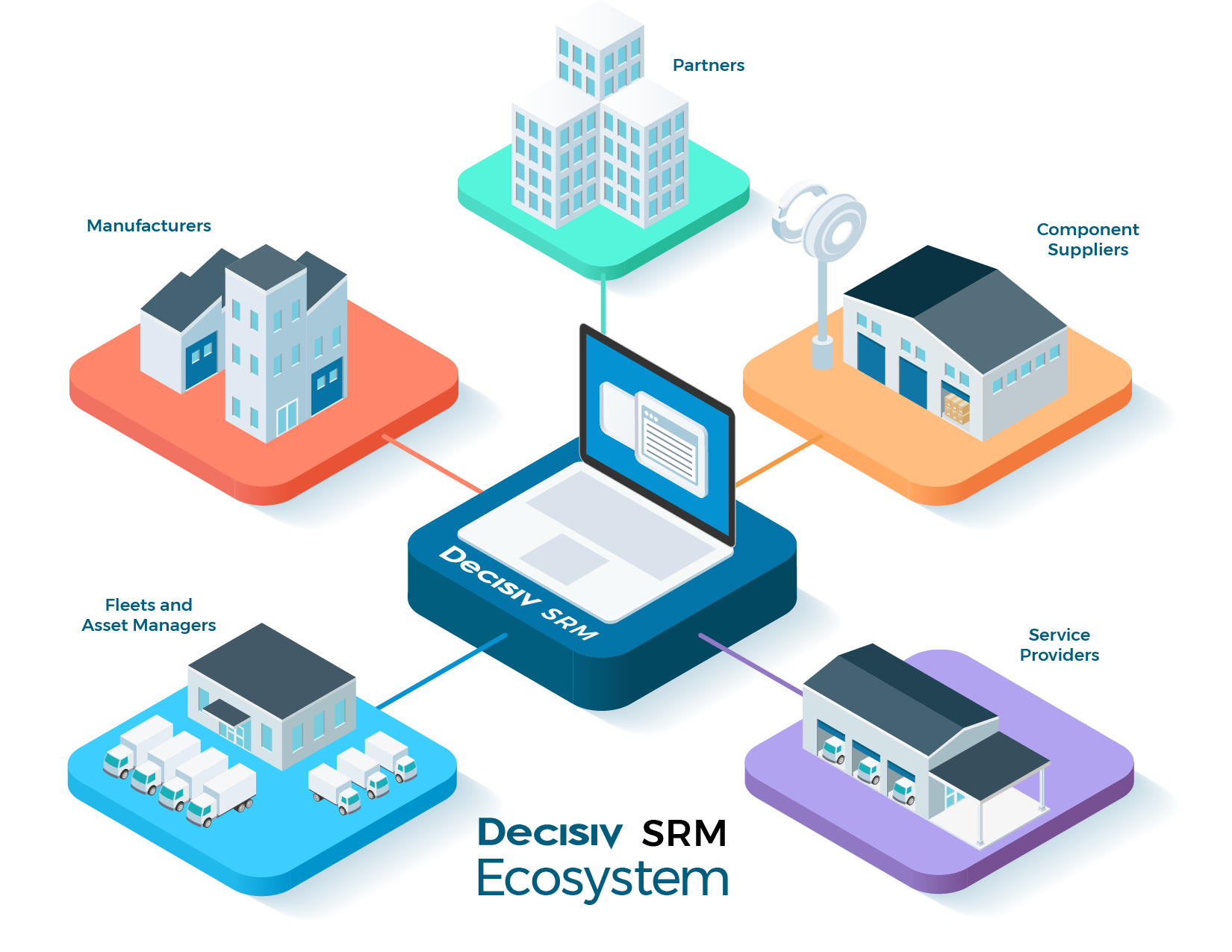 Your fleet customers will expect the same service capabilities for their EVs that you provide for their current assets…and the Decisiv SRM Platform will make that easier for you. We will continue to streamline asset service through our "Four C's:"
Connectivity: with seamless data flow between the OEM, assets, service points, and fleets.
Communication: easy collaboration and information sharing between all parties involved in a service event, for unmatched transparency.
Control: by adding efficiency and allowing more-informed decision making, the platform reduces the risk in managing service events.
Consistency: improved data quality ensures the right repairs get done the first time and drives more accurate reporting and analytics–so you'll be able to make even better decisions down the road.
What powers the vehicles you service may change, but our commitment to you will stay the same. Decisiv will put the largest asset service management platform to work for you, to help you provide exceptional service to your customers.
If you have any questions about electric vehicle service management, or anything else about Decisiv's asset service management ecosystem, please contact Amber Hatfield-Owens.