Decisiv Service Data Index
An Unrivaled Perspective on Commercial Vehicle Service
The Decisiv SRM Ecosystem is the industry's preferred system of engagement for tracking and managing service and repair events for more than 7 million Class 6-8 commercial vehicles operating across the US and Canada.
We currently capture parts and labor information on more than 12,000 daily repair events and therefore have unique insight and the ability to quantify and dynamically report on changes in parts and labor costs both nationally and on a regional basis.
Visit the Decisiv Marketplace to see the latest industry service event reports for North American Parts & Labor and VMRS Group Level reports for Cab & Control Devices, Chassis, Drivetrain, Electrical, Engines, Bodies & Vessels, and Bulk Product Transfer.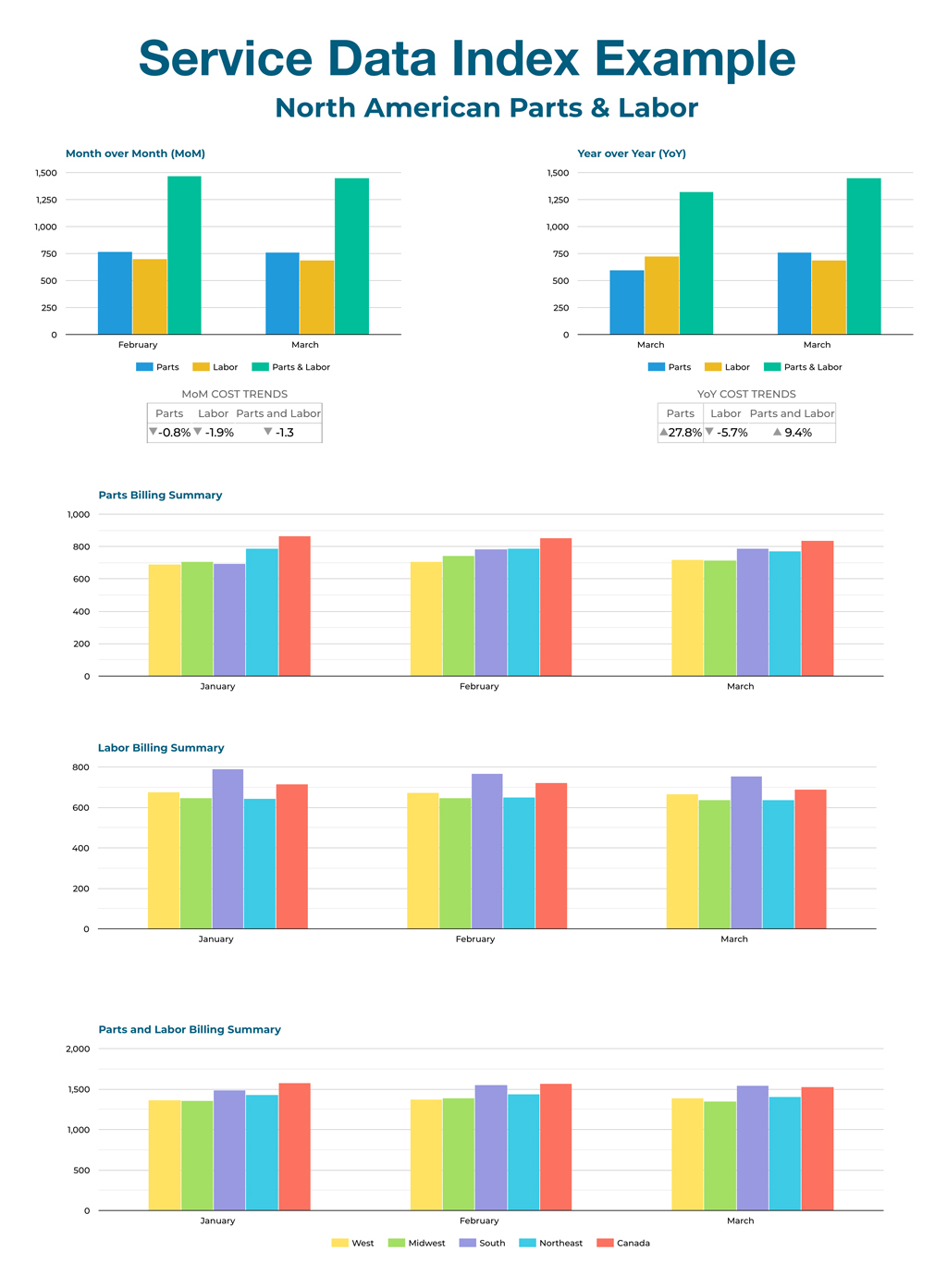 Service Data Index Reports
If you would like a PDF version of the Service Data Index reports on a monthly basis, contact us.